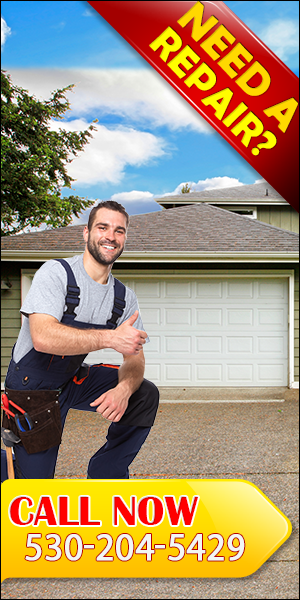 Our team at Garage Door Repair Woodland is here to make sure your door and its parts are all in top-condition on a daily basis. Count on us to repair, install, replace and maintain any part, from the torsion springs and the tracks to the opener and the cables. Our services are offered on both scheduled and emergency basis, so you can be rest assured there is always someone available to take care of the problem as soon as possible. If you are interested in a new door, we've got you covered. We work with the most popular brands in the industry, can recommend the best material and type, and install the unit of your choice.
Preventive maintenance
Considering the fact that a garage door is the largest moving object in any home, the concept of prevent maintenance should not be dismissed by any home owner. The entire door system must function flawlessly and the door itself should be well-adjusted and maintained for smooth operation and security. We perform safety inspections and carry out tasks like tightening bolts and nuts or replacing them, servicing electric door openers, lubricating the drive mechanism and checking transmitter batteries among others.
You may own a traditional steel door or a modern aluminum one or even vinyl clad or fiberglass doors, our expert technicians have the right knowledge and experience to deal with any type or brand of door. We understand the importance of providing comprehensive repair services and will certainly not let our customers down owing to lack of knowledge. You can select a convenient date and time for your appointment and we will be right over to help out with your repair related tasks.
At Garage Door Repair Woodland we offer a pricing package that is unrivalled by any other service company in the area. Our post-repair support service offered every day is also very effective and ensures that you face no issues with the door at any point.
Contact us if you face any problem with your garage door as we will work on them as if it were our own.
| | |
| --- | --- |
| Watch these videos and get a view of the quality of our services and the goals of our garage door contractor | |
Our trained technicians can help you get that broken garage door running again. We are experts in parts repair and replacement. We are prompt and professional, providing services in the entire California when you need it. People from zip code 95695 can also count on us.