You will not enjoy the convenience of an automatic garage door if not for your opener. Garage door openers now come in a variety of types. If homeowners used to have only three choices, namely the chain drive, belt or screw driven type of openers, today they can add direct-drive and residential jackshaft models in the list. Even the three standard options now offer changes, such as DC motors and start and stop technology. If you are already confused about these changes and technical terms, allow our professional staff at Garage Door Repair Woodland to educate you about any of these, and more importantly, provide you the best products to suit your needs.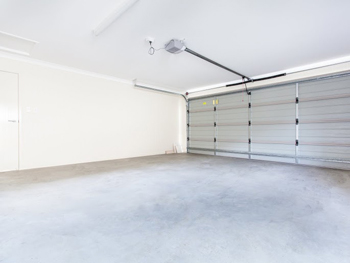 There are certain considerations to help you choose your opener quickly. When a customer comes to us seeking help, we tell them to consider a number of factors, besides the type of system, which includes the door size, the power, safety and security features, battery backup, lights, remote controls, warranty and price. When it comes to repairs, we are proud to declare, that we have acquired tremendous experience, transforming us as the dominant experts for providing repair and maintenance to openers of all makes and models in our area. Our dedicated technicians are fully trained to handle Sears, Liftmaster, Genie or other brands, apart from the first class garage door repair services we offer.
Choose your Opener Wisely
If your door were a standard two-car size, a ½ horsepower opener would be enough to operate it. If you are using a one-car, light door, you may opt for a smaller motor. Heavier doors require ¾ horsepower opener. You may choose one with more power because the price difference varies slightly. With us, you can avoid guesswork. We are here to assist you in finding the right opener for your needs.
Today's openers are equipped with features to ensure your safety and security. These will greatly benefit homes with children and pets, since the large and heavy garage door can cause injuries. Security features are designed for your home and car to stay safe. One fine example is the rolling code technology, which burglars can't access the code due to its complex features. Newer units also offer keyless entry that is fingerprint-activated. It also pays to consider warranty and price for the best deals.
If you want more information about Marantec or other opener brands, feel free to call us anytime.